So Harry couldn't forge a great escape this week and now finds his team
7 points off safety
with just 8 games to go. Defeat to Villa saw QPR's pre-match relegation price of 1.54 plummet to
1.23
, while Villa flew back out to
3.05
in this everlasting merry-go-round. The optimists will say there is still time for QPR, and indeed Reading (
1.09
for the drop), to escape the bank-busting relegation and many still find themselves in disbelief that a club who has spent so much money are in such a bad position. They are now in serious trouble however and games are running out, the lay at 1.22 is now far less appealing than it was a few months ago and I believe people would be best keeping clear. Slightly further up and there are some very interesting prices with Southampton and Sunderland both sitting 4 points clear of the drop, though it will be only 1 point if Wigan win their game in hand. At present the Southampton price to go down is
8.8
while Sunderland, on the same points and with a better goal difference, are at
4.4
. It could be argued that Sunderland have a more difficult run-in, with games against
Man United, Chelsea, Spurs and Everton
to come, but with quality players such as Steven Fletcher and Seb Larsson at their disposal I find it hard to see why there is such a big gap between the two prices.
Further up the table and Fulham were the obvious winners in the race for the top 10 with their victory away at Spurs, while Newcastle have a right to feel aggrieved after their loss to Wigan. Fulham are now the front runners for the 10th placed spot at odds of 2.3, with Stoke coming up the rear at 3.7.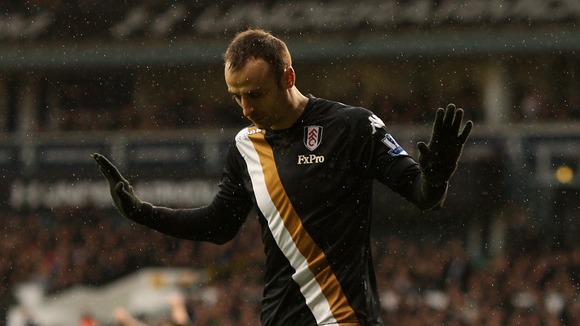 Higher up is where it is really beginning to get interesting though and the last 10 days have seen huge fluctuations in the top 6 and top 4 markets. In my previous post I noted Spurs were 1.43 for the top 4 finish, while 9 days ago I highlighted how the markets had Liverpool at 1.49 for the top 6. After defeat at Southampton and Everton's win against Man City, Everton now find themselves 1.85 favourites on Merseyside, while Liverpool have drifted out to 2.02. Similarly, after losing back-to-back games including a poor home defeat against Fulham, Spurs have drifted right out to 2.08 for the top 4 and are still drifting! Arsenal are now 1.82 to rob their North London friends of the Champions League place despite being four points behind with a game in hand.
There is certainly some serious money to be made at this time of year as prices can change a lot more than they would during the middle of the season, for obvious reasons. Needless to say however, that with greater opportunity comes greater risk. I was lucky enough to have layed Spurs for the top 4 last week, but then I unfortunately had layed QPR to go down, so swings and roundabouts. It's just about finding the right ones.
I'll leave you with a stat which I have only just noticed (sorry if this is old news to you) - QPR have not been higher than 18th at ANY STAGE this season. Absolutely abysmal.